In over 30 years of orchestral playing, dozens of acclaimed commercial recordings, solo appearances, and world premieres, Jonathan Small has established himself as one of the leading British oboists of his generation.
As principal oboist of the Royal Liverpool Philharmonic Orchestra since 1984, and Senior Tutor of Oboe at the Royal Northern College of Music, Jonathan is a seasoned artist, with an unceasing passion for creating eloquent, refined and dynamic performances.
Jonathan is now building a parallel career as a conductor, wind coach and soloist-conductor. He has conducted several concerts with the winds of the RLPO, and has conducted several professional orchestras and ensembles in the USA, Sweden and Finland. Recent concerts with his own orchestra, the Wirral Symphony include Mahler's 2nd and 3rd Symphonies at Chester Cathedral; Duruflé's Requiem and Haydn's Creation at Notre Dame du Havre, in Normandy, and symphonies by Bruckner and Martinů.
MEET JONATHAN
Hear how Jonathan began his musical training in this brief profile video from the Royal Liverpool Philharmonic Orchestra.
"The RLPO together with conductor Gerard Schwarz form a perfect alliance with Jonathan Small, whose approach is, for me, uncomplicated and altogether musically authentic. It means that in the slow movement, if he makes the tiniest ritardando, he slows up for just a fraction of a second, it's to heart-stopping effect. In short, nothing is overdone, while making the most of Strauss' detailed score."
- Sarah Devonald, BBC Radio 3 Building a Library, in selecting my recording as the first choice."
"Few recorded interpretations probe so searchingly into its world of pastoral contemplation"
- Michael Jameson, The Gramophone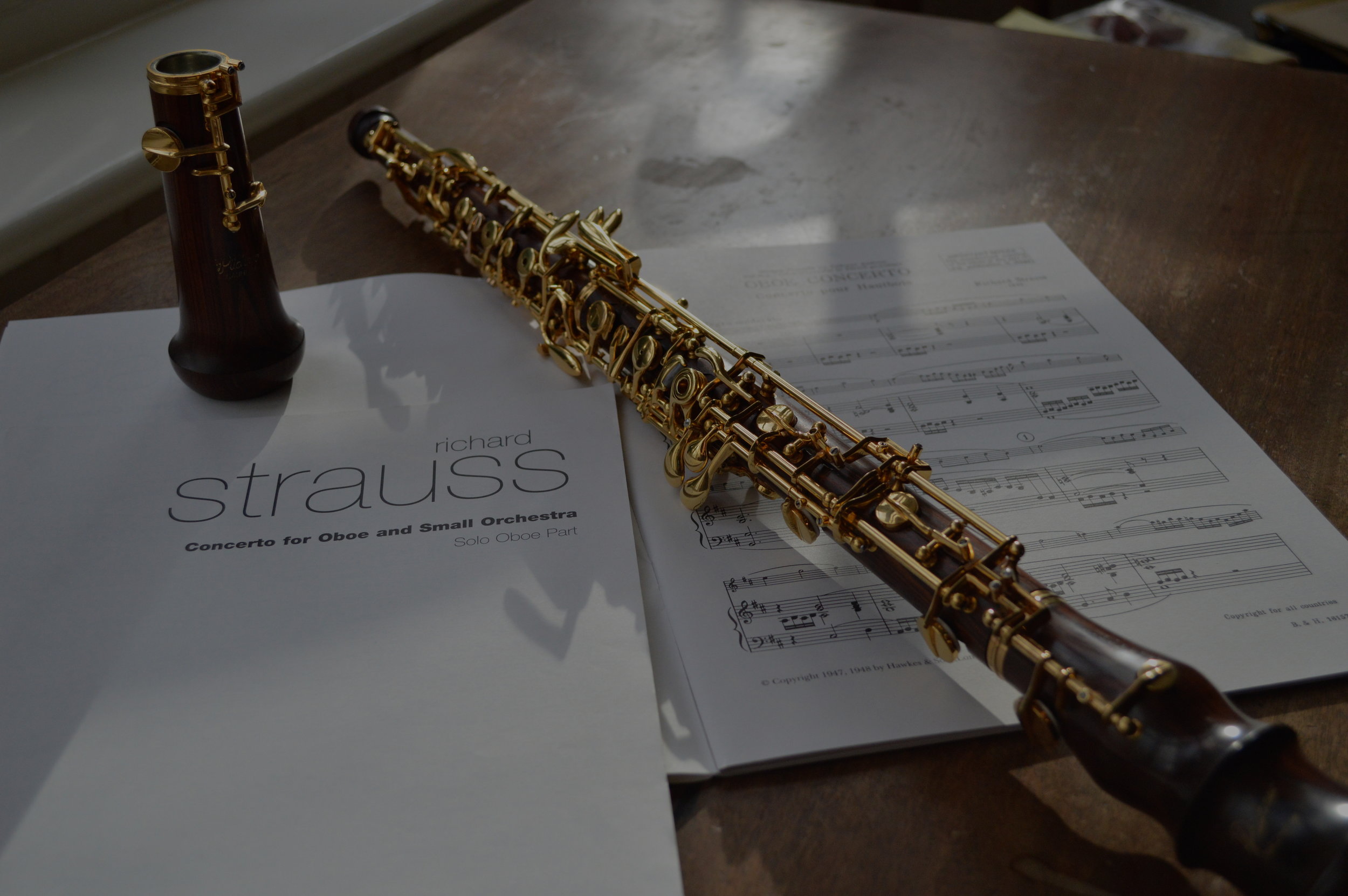 Jonathan has mentored dozens of oboe students who now occupy top positions in major orchestras around the world. In addition to serving as Senior Tutor of Oboe at the Royal Northern College of Music, Manchester since 1991, he has built a lasting connection with the Central Conservatory of Music in Beijing, and makes regular visits to China to give masterclasses and recitals. His teaching emphasizes development of the students' tone production, solo performance skills, stylistic awareness and working toward perfection of all aspects of technique.